On November 2, 2017, the 9th China (wuxi) international energy conference and exhibition, held at taihu international expo center in wuxi, jiangsu province, and wuxi hotel,has been successfully concluded. This exhibition with "new towns, new energy, new life" as the theme, all aspects of solar photovoltaic (pv) distributed energy, energy storage, energy and new energy vehicles, charging pile and other Internet industry and business.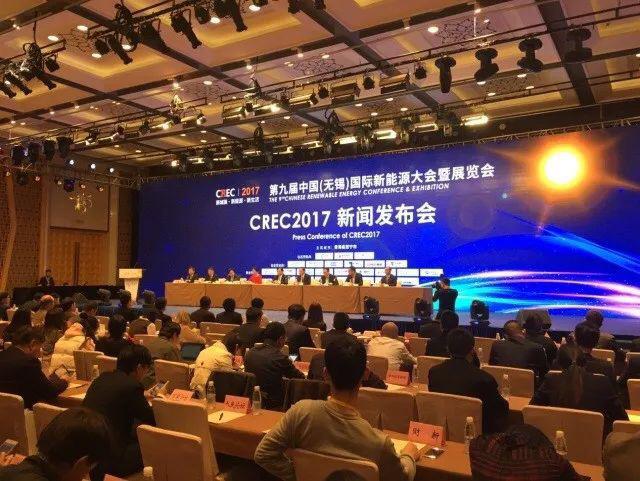 The UNIEXPV to attend as sponsors and help the 9th China (wuxi) international new energy conference and exhibition,.The BBS hall, pictorial magazines, kit classy UNIEXPV can be seen everywhere. In the two-day conference, exhibition space solar household division director Zhang Pingwu twice, as a representative of the excellent distributed developers invited to power published "with the blue ocean, the UNIEXPV", the theme of the speech communication together with the industry elite of photovoltaic (pv) of new energy development in the future. The UNIEXPV household division director Zhang Pingwu speech won the applause guests present counterparts, speeches, has been the people watching talking and exchanging business CARDS, information stand also have many customers advisory negotiations, the scene were deep in conversation.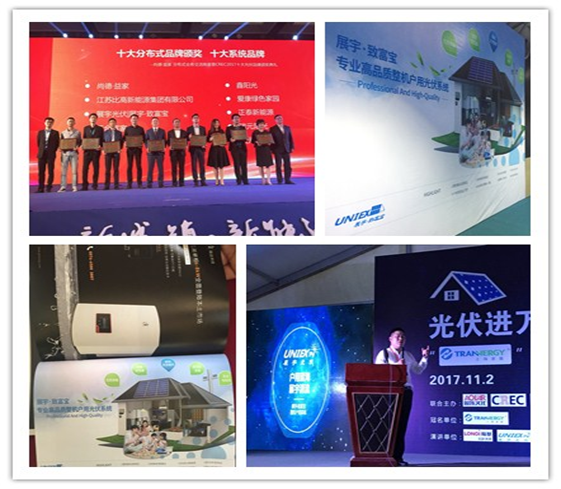 On November 1, 2017 "light energy cup" CREC annual photovoltaic industry award ceremony was held, which was hosted by Solarbe soapy solar pv network and wuxi energy chamber CREC organizing committee. With the outstanding performance of photovoltaic EPC, The UNIEXPV has been awarded the "light energy cup" CREC annual photovoltaic EPC enterprise in 2017.
In 2017, the UNIEXPV integrated system of photovoltaic integrated system products - UNIEX zhifubao. Held on November 3rd "CREC2017 China ten big use pv brand selection", the exhibition space, The UNIEX zhifubao according to the results of the popular vote and expert evaluation, the final "CREC2017 ten large photovoltaic system with the brand in China".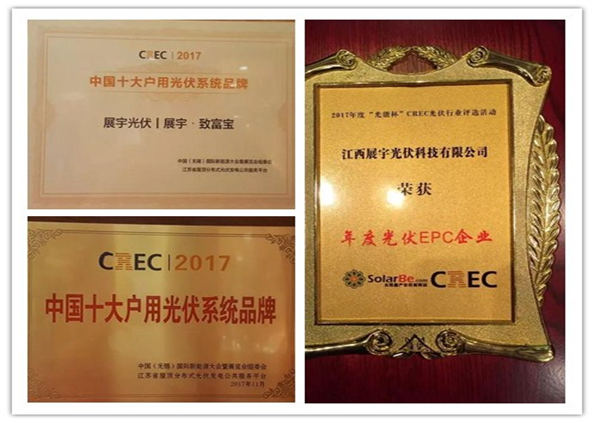 The UNIEX zhifubao is through quality, finance, insurance and operational integration service mode, intended to help customers create wealth at the same time, for more end customers opened a full of sunshine, green environmental protection, pollution-free comfortable, high quality life to bring a new world of green sustainable development into every family. The UNIEXPV has been a globalization at the head of the global field of vision, open thinking, innovative spirit, committed to lead the global energy industry zhi hui change, for the construction of an ecological, green, sustainable development of the future.